The art of the side hustle has been pulling people out of tight financial situations for many years. Whether you are just looking for a way to make a few extra dollars on the side or are facing a real financial crisis due to the changing Covid economy, a side hustle business might be just what you need.
Many successful businesses have started from a side hustle. All it takes is finding something you are good at and can monetize. Bonus if it becomes a form of passive income.
Take a look at some of these suggestions to start your side hustle in 2021.
Dropshipping/Amazon FBA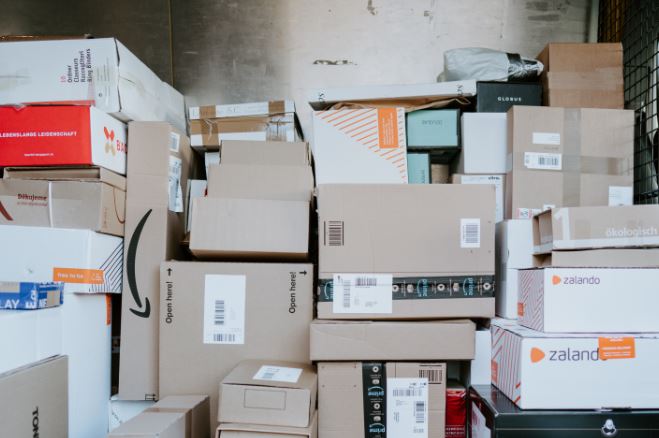 This is great because all the work will be done for you, provided you have a product to sell. It can be anything from technology to t-shirts. If you have a product to sell, this is one of the best ways to do it.
You don't keep the products on hand. Instead, you just accept the orders and a third party will handle the warehousing, sorting, and shipping. This saves you so much time and money.
Selling on Amazon FBA is extremely popular because of the reach they have. Even with all the competition out there, it still ranks on top of dropshipping service providers.
Digital Product Creation
People are always looking to learn something new and to increase their skills. This is why creating a product or a course is a great side hustle idea. Once you have created the content, it is basically a passive source of income.
In order for your course to sell, you would need to be knowledgeable in what you are teaching. This does not mean you have to have a degree in the subject; you just have to be good at it. For example, someone who has been gardening for the past five years and knows how to successfully keep their plants alive is qualified to teach courses on caring for seedlings or on growing a beautiful garden.
Creating your online course will take some time, but with a little bit of effort, it can definitely be a way to make some money on the side.
Blogging
There are thousands of blogs out there. Some good and some … well, not so much. The reason so many people try and write blogs is because it can actually become a stable source of income.
If done right, it could become a lucrative second income stream and maybe eventually sustain you full time. But this is only if it is done right. Spewing out unhelpful information will not fly.
You have to gain a good number of readers who trust what you say so you can start making money. Here are a few ways you can make money through blogging:
Affiliate links
Sponsored posts
Ads
Offering your own services
Selling something through the blog
Paid Newsletters
Paid newsletters usually run on a subscription basis. This is either a month-to-month or yearly subscription and you email them with whatever you have promised. Your subscribers will be paying for the content and information you put out.
Since you will be asking people to pay for what they will be getting, you have to make sure the information is better than what they can get from free sites. You could do videos or courses on a subject you are knowledgeable in. Specific analysis on things like politics, sports, and financial markets are all also good options.
As long as you are consistent and your content is great, paid newsletters are a great way to make money. Remember that money won't come in immediately; you will have to build up a following first.
Print on Demand
If you have always wanted to design and sell your own products but do not have the capital to do so, then print on demand is the perfect solution. These services hold the stock of items such as phone cases, bags, caps, and t-shirts. You then design the print, someone orders it, and the company prints, packages, and delivers it to them.
You don't actually pay a cent for the product until someone has actually bought it. So, if your design isn't popular, you really haven't lost anything. You can design as many things as you want to. The best way to do this is to look at the trends and try to emulate that with a slightly unique spin.
There are various companies that offer print on demand services:
Reseller Hosting
There is a huge rise in people and businesses who want to grow their online presence. In order to have a website, it needs to be hosted on a server somewhere. There are big companies that offer this.
As a reseller, you buy their hosting services at a wholesale price and then resell it at a profit. Hence the name hosting reseller.
There are plenty of companies that offer reseller hosting services packages. You essentially act as the middleman from the hosting companies infrastructure and the people who only you can reach. You choose how much you want to charge and the service or extras you want to offer.
Conclusion
Having the opportunity to establish an income without the limitations of an everyday 9 to 5 is most people's dream. Thanks to the rise of online platforms, this has never been more accessible than today.
Whether your goal is to get out of debt, save for a house, quit your job, or simply earn a little extra pocket money, it can be achieved with nothing more than a little research, time, and effort. Starting your side hustle is the best way to make sure that 2021 is your best and most fulfilling year yet.