Sales funnel software can be an effective method of increasing sales, generating new leads, and reaching more potential customers. If you are already offering a valuable product or service, sales funnels are a perfect way to get your content into the hands of more people.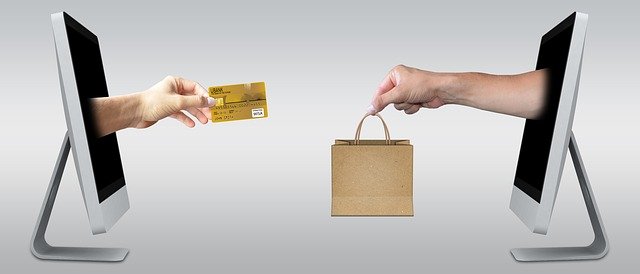 Before looking at each funnel, you first need to understand what a sales funnel is.
Sales Funnels: Frequently Asked Questions
What is a sales funnel?
Simply put, a sales funnel is the track marketers and business owners are hoping their prospective buyers will follow. It is the breakdown of how a person moves from their initial exposure to a product or service to purchasing or becoming a customer.
What are the stages of a sales funnel?
There are four commonly used stages of a sales funnel: awareness, interest, desire, and action.
Awareness is when someone becomes aware of a product or service either by searching for it themselves or through an advertisement.
Interest is piqued when they learn more about what is being offered.
Desire kicks in when they feel that there is a clear benefit to them in some way, such as by buying the product or subscribing to the service.
Finally, action occurs when the potential buyer makes the purchase or signs up and becomes a customer. This is the goal of every sales funnel model out there.
How do sales funnels make money?
The simple answer is that an effective sales funnel will create more sales and generate leads to further your reach with potential buyers.
Using sales funnel software may also provide additional income opportunities in the form of affiliate commission. When you refer someone to sign up and use the program, you can earn a percentage as an affiliate.
Several different platforms are available that offer various affiliate programs and features. Here is a rundown of some of the top sales funnel software providers for 2021.
ClickFunnels Review 2022: Effective and Well-Known, but is it Worth the Price Tag?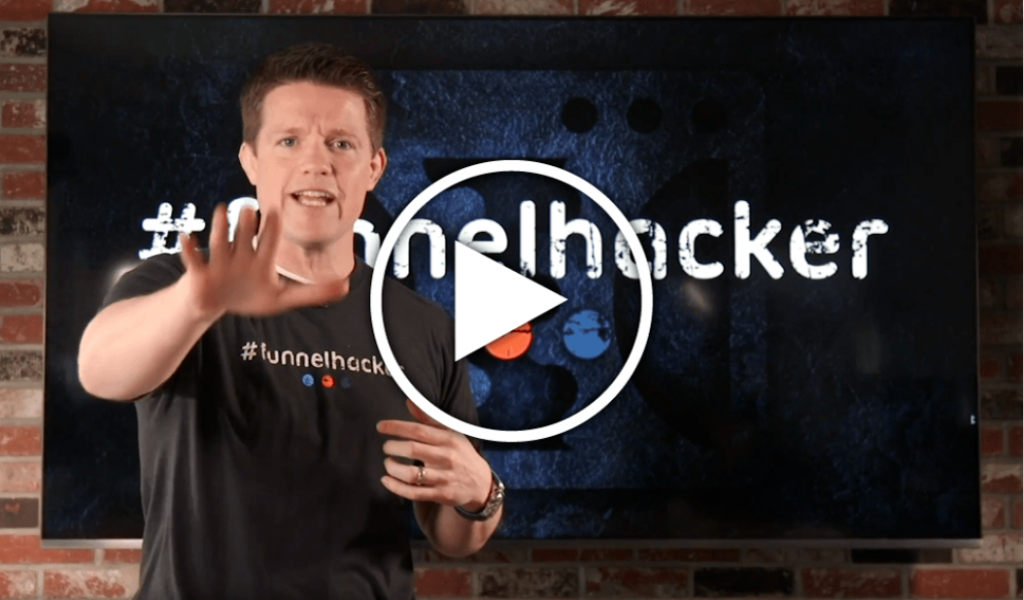 Created in 2014 to streamline the process of building effective sales funnels, ClickFunnels offers an all-in-one model to help generate leads, increase sales, and much more.
Features of ClickFunnels
Several features can add value to your existing business. Some of the most relevant are:
The easy-to-use Page Editor. This tool gives you the freedom to customize your webpage to fit your business's brand. Templates are available to use as a guide while still allowing you to edit different elements to fit your style and needs.
Step-by-step guided process to ensure the software remains simple for users without sacrificing the efficacy of the finished product.
Order forms that minimize cart abandonment and include upsell options to create more opportunities for customers to add on to their purchases within your webpage.
The Backpack, a personalized affiliate center.
Follow-up funnels that offer a more personalized experience than a generic auto-response email.
Membership areas that host training documents or subscription-based content for customers.
No third-party tools needed to sell products and services. Everything you need is included, making it a truly all-in-one platform.
Pros and Cons of ClickFunnels
Pros:
Free software updates and new templates are often added with no additional fee for these upgrades.
Content you create and host on ClickFunnels is 100% owned by you.
It's easy to use with a convenient, streamlined process.
An automated sales funnels model makes it effective.
A 14-day free trial with a 30-day guarantee.
Cons:
Pricing starts at $97/month after the free trial. This is on the higher end for some, especially newer businesses and entrepreneurs.
While content is 100% owned by you, if you choose to leave ClickFunnels, you do not own the webpages and are therefore required to start over on your own or with a different platform.
There is currently no blog option within ClickFunnels which means you cannot generate traffic through SEO content and Google rankings.
GrooveFunnels Review 2022: The Newcomer with a Lot to Offer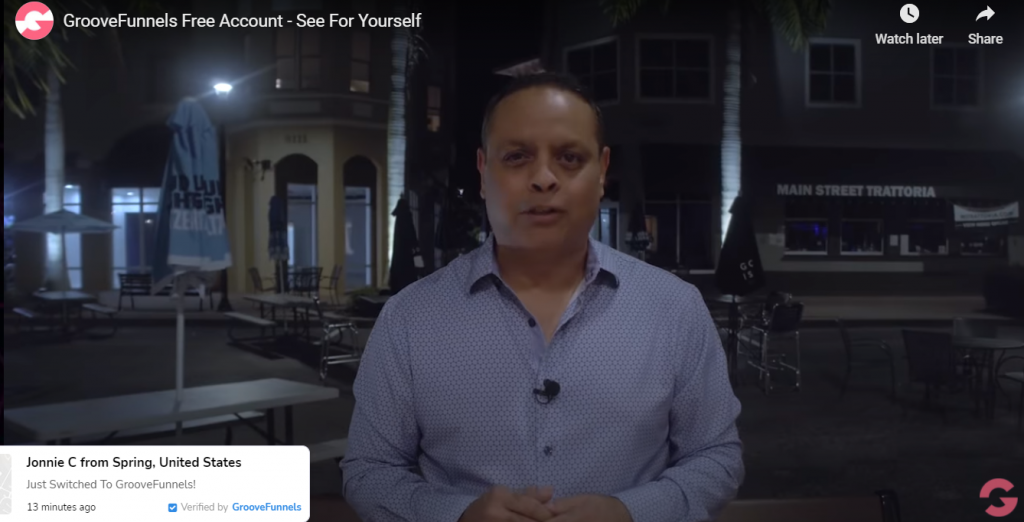 GrooveFunnels is one of the fastest-growing sales funnel software out there at the moment. They are currently in beta testing and getting a lot of attention for their multi-service platform and attractive affiliate program.
According to their website, more than 40,000 new users have switched over to GrooveFunnels in the past 30 days. This is pretty impressive, but what is drawing so many in?
Features of GrooveFunnels
Since they are in the beta phase right now, they are offering (for a limited time) free lifetime accounts. This is an excellent opportunity to get 0n-board and leverage the services that are available for free!
A major selling point of the lifetime plan offer is the increased affiliate commission percentage of 20% (earn 40% as a lifetime plan member vs. 20% with the free plan).
This free offer (and the paid lifetime plan) will not be around forever, so if you think you may be interested in GrooveFunnels after this review, now is a good time to sign up! Pricing is slated to increase to $99/month after the beta phase.
Many other features are behind GrooveFunnels' rapid growth. The all-in-one platform includes:
GroovePages, which allows you to build webpages, websites, and sales funnels. The system is easy to use; however, some bugs still need to be worked out since it is new, and improvements are being made throughout the beta phase.
GrooveBlogs, a great feature that provides a space to include blog content relevant to your brand.
GrooveSell, which makes it easy to sell your products and services through the platform, eliminating the need for outside tools to fulfill customers' orders and making the sales funnel even more effective.
GrooveAffiliate, the affiliate program that offers a percentage to users for their referrals that increases with the limited-time lifetime plan.
GrooveQuiz, a great tool to help grow email lists, conduct surveys, and collect information from consumers who visit your page.
Pros and Cons of GrooveFunnels
Pros:
As with the other platforms in this article, GrooveFunnels is a one-stop-shop for building websites, selling products and services, and creating successful sales funnels.
They offer users the potential to increase affiliate commissions and generate relatively passive income above and beyond what they are making through the sale of their physical or digital goods.
It has the GrooveBlogs tool that helps drive traffic to your webpage through SEO content. This can also foster a sense of trust with customers and encourage sales organically.
Cons:
GroovePages Editor still needs some improvement. It is still in the beta phase and has some bugs that need to be worked out to make the process as smooth as possible for the user.
A lot of the tools available may initially be intimidating to some new users or newer entrepreneurs and marketers.
There is a bit of a learning curve for the platform as a whole.
Kartra Review 2022: A Player in the Game, but does it Work?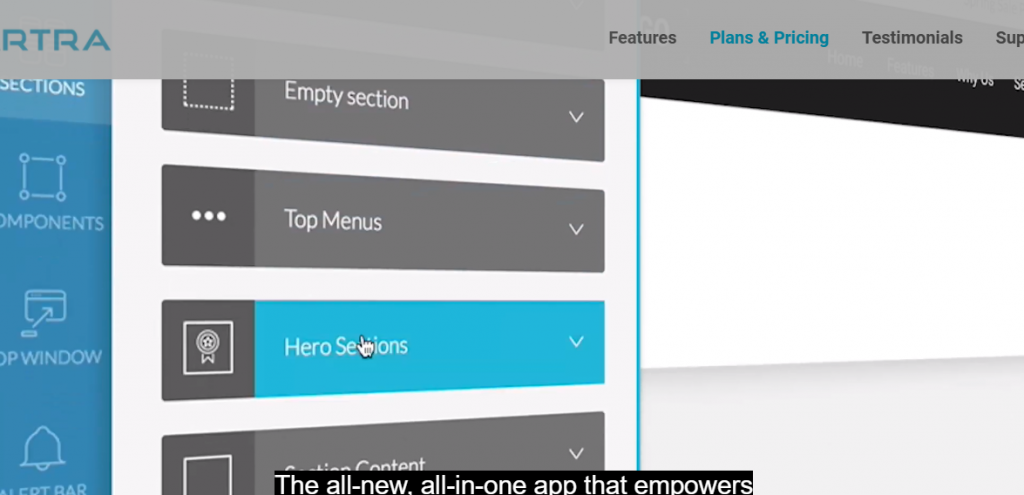 Kartra has been around since 2018, which lends to the platform's reputation and success. It is one of the names that comes up when you search for sales funnel software, meaning it must have something good to offer, right?
Features of Kartra
One of the nice things about Kartra is the variety of plans available to choose from. There are options that fit the needs of any entrepreneur or business out there in need of things such as quality services to grow their sales or reach.
When considering the pricing and services offered, this may be the best overall option for many people since there is so much flexibility with the membership tiers and what is offered. Some of the features that apply to sales funnels are:
The ability to easily create high-quality webpages and landing pages without having to mesh multiple platforms. This is yet another full-package software offering.
The ability to create and manage email marketing. There are also options for automation.
Users can build sales funnels that work.
Membership portals that allow customers to access specific content.
An affiliate program that allows tracking of the affiliates that users recruit to promote your products, flexible commission plans, and built-in milestones.
An active Facebook support group to help out with platform use, tips and tricks, and access many other related topics from like-minded marketers and entrepreneurs.
Pros and Cons of Kartra
Pros:
They offer easy-to-use, all-encompassing software. The drag-and-drop editing system works well, and templates are available that make it simple to create aesthetic pages.
The membership portal is simple to create and works well for hosting course material.
Similar pricing when compared to ClickFunnels' current pricing and GrooveFunnels' projected pricing. The array of features available makes Kartra a solid contender.
The truly all-in-one service means there is no reason to pay multiple fees to use third parties.
Cons:
While it is minor, the system runs on Eastern Standard Time, which can be confusing for some users if they are in a different time zone. This affects the scheduling of emails and other actions within the platform.
It takes a little bit more time to get used to the system and the available features.
There are limited analytics for some tools, such as the membership and sales statistics (i.e., stats regarding cancellations and retention).
It's time-consuming when editing the product setup. It requires clicking through multiple screens to get to certain sections you want to edit.
Final Thoughts
This is only a brief overview of three top sales funnel software providers for 2022. There are tons of additional details available that were not covered here. Remember, this is just a guide to help provide a basic understanding of these services and how they might fit into your life.
Consider what your goals are and the path you want to take to get there. Each platform has its own set of benefits and a few potential drawbacks. Finding the right fit for your brand is key to building successful sales funnels and boosting your sales.