Brand New Over-The-Shoulder Video Series On How To Sell Your Digital Videos On Amazon.
[fvplayer id="43″]
f you're a creative person who loves making a video content, do you know that you can turn your passion into a steady flow of passive income?
No, We're not talking about getting paid for the ads that run before your videos… or in the middle of your videos that annoys to your audiences.
We're talking about…
Getting Paid By People Who Really Watch & Enjoy Your Videos.
Just like how a movie producer gets a profit.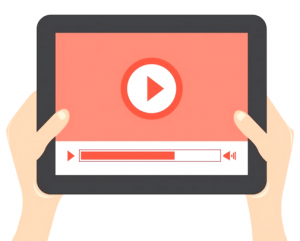 Imagine, how good it is if you can turn your movies, short video clips, or even your existing Youtube videos into an ongoing passive income for a lifetime!
Sounds great, right?
Does that sound interesting to you?
If so then, We're got 3 words for you: Amazon Video Direct
Turn Your Passion Into A Source Of Passive Income
Amazon Video Direct is the new Amazon program that lets you get paid for every single video content you upload.
Here's how you can get paid:
Royalties based on hours streamed by Amazon Prime members
Revenue share for rentals, purchases, and monthly channels
Ad impressions
A combination of all of them
See? Amazon gives you the flexibility to choose how to monetize your videos.
And that's just for the starters, here's even more good news for you…
There are more than 56 million Amazon Prime users that you can easily reach.
You hear me… 56 millions of active users!
But hang on, that's not all!
There are also 250 millions of people who can watch your videos right on the Amazon website itself.
Guess what that means…
Massive Distribution = A Lot More Money
You should be so excited right now so don't let this exciting opportunity pass you by!
Get started now, and I'll show you the exact step-by-step to get started with Amazon Video Direct – easily and quickly.