Important: Your eBook will arrive in your inbox after you have confirmed your email. In the meantime we have a Limited Time Offer for you…
My Method For Adding Recurring Income To Your Business…
(Without going broke, getting bored or being confused)
…And That You Can Start Within 24 Hours
A quick message from Tony Shepherd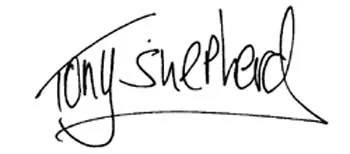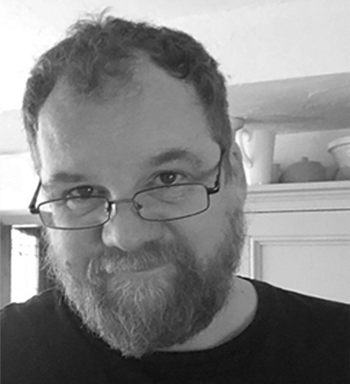 Maybe you'd love to have your own regular monthly continuity income but you haven't a clue where to start? Or the thought of creating all that content makes you want to sit down in a dark room? And the whole technical thing behind it all…well perhaps the thought of that in itself is enough to make you want to forget the whole thing?
Well, I have some simple truths for you:
I've been running stupidly simple continuity systems very successfully for over ten years, bringing in six figures a year.
And with the system I use, the platform does NOT MATTER one bit (in fact you don't even need a traditional 'membership site')
I've used my same strategy with numerous different platforms and delivery software and it has worked every time regardless of platform or software.
In fact sometimes I didn't even use a platform, software or even a plugin. But my continuity income continued to roll in.
I Expect You've Tried To Generate Continuity Income In The Past And Failed To Make Any Money From It?
Don't worry it's REALLY not your fault.
You've probably been working outdated advice that puts the focus on the platform or the technical setup that runs the continuity rather than delivering value to your customer.
Maybe You've Listened To The Following Kind Of Advice In The Past:
"Find a proven membership platform or WordPress plugin that integrates with your payment processor, lets you drip-feed content into your members area, provides different levels of access and tracks your stats as you go"That's all you need, right?

Nope…
Here's The Truth – That Advice Is NOT Going To Work Well For You Any More!
Because it's outdated, it's blindly repeated without anyone looking at the state of the marketplace, how it has changed and whether it actually works any more.
Sure, continuity technology has moved forward in huge steps – But that's actually part of the problem!
Instead Here's A DIFFERENT Angle…
I launched my first continuity program over ten years ago and since that time I've NEVER been without recurring income based on the strategy I'm sharing with you in this publication.
I've developed a brick-simple strategy of creating monthly recurring income (which works in ANY niche) and even to the point where I KNOW it will succeed before I even launch it.
It works regardless of platform, technology, magic dust or advice from 'experts', because I don't make the same mistake of over-complicating things like many online marketers do.
All You Need To Do Is Make A Few Simple Changes To The Way You Set Up Your Continuity Income To Get Around The Obstacles That Have Been Holding You Back!
Remember the amazing 'game-changing' membership scripts of 2011?
The ground-breaking, hugely expensive software that would 'forever revolutionise' the way online continuity worked?
Yeah well they're now out of date, unsupported and haven't been updated in years.
And what do you think will happen to the exact same 'ground-breaking' platforms that we're all using today?
They too will be dumped in the great software graveyard at some point.
But the good news with my strategy is IT DOESN'T MATTER!
You Need To Develop A Simple Continuity Strategy That Will Work On ANY Platform, Software Or Setup (Or None At All)
I've used many different platforms for my continuity programs and let me tell you- they are SECONDARY to my overall approach.
Using my simple strategy it's possible to use pretty much any platform you want depending on need, features, budget or whether you like the hairstyle of the creator.
At time of writing I mainly use ClickFunnels to deliver my membership content.
But here's the surprising thing – for reasons I explain in this publication I actually DON'T recommend it for this purpose. It's also the reason I don't cover any of the technical aspects of setting up a platform in this publication – because there are far too many to do so, and they're not what actually brings in the PROFIT from your membership site!
So it doesn't matter that ClickFunnels (OR WHATEVER PLATFORM I USE) is NOT an important part of my continuity income – I can swap at any time and CONTINUE TO use My system.
The point is – I'll show you what REALLY matters if you want to generate your own recurring income as I do.
You Don't Need To Be An Expert Or Have Years Of Experience To Do This
Hell, I just write and sell PDF's for a living and I've been able to make six figures a year working part-time because of my continuity income.
I started my first one when I had very little experience and even less money but it didn't matter a jot because I knew (or perhaps stumbled on) exactly how to position my recurring product to maximise profit.
I'll show you exactly how to do this.
You don't need to be an expert, need a long track record in your niche or even have any existing products or services. I'll show you how to start the process in 24 hours.
If you DO already have products, well you'll have a slight advantage but either way I'll show you why you WON'T need to create a ton of content before you can start earning.
Probably much less than you expect to be honest.
In fact I'm going demonstrate how having LESS content is better and more profitable!
Drastically Reduce Any Competition By Using This Approach
Because membership platforms and software are now readily available to pretty much anyone it make sense to reduce your competition significantly by doing things differently and coming at it from a slightly different angle.
And that's exactly what I want to share with you today.
Here Are Just Some Of The Things You'll Discover
The platform/continuity mistake that can kill your business (page 6)
The 'Buyers attitude' secret that causes members sites to fail (page 7)
Why choosing the right delivery method for your product is vital (page 8)
The 'All in' lump sum method (page 8)
The best model for keeping a high retention rate (page 9)
The high-ticket model that requires no content (page 10)
The 'no platform' model I used to start a six-figure continuity (page 11)
And why you can have the above model up and running in 24 hours (page 12)
Why most marketers call continuity 'a hard sell' (it's not if you do this) (page 13)
The MOST IMPORTANT THING in your entire model (page 14)
The content configuration I currently use (page 15)
And the ONE THING that your content must provide (page 15)
The 'Next Logical Step' strategy (page 16)
The 'Pop star' method (page 16)
Positioning your content so it provides THIS vital function (page 17)
An example of how I do this (page 18)
An example of where to get content that you can use (page 19)
The EASIEST way of creating content that sells easily (page 20)
A great example of 'Ongoing Information' (page 20)
One BIG secret to a successful continuity you MUST know (page 21)
Why OVER-producing content can mean the end of your site (page 22)
A list of content-types you can produce for profit (page 22)
Ongoing or fixed-term memberships? The surprising truth (page 23)
My BIGGEST, most stupid (and costly) error in my membership (page 24)
Going shopping (or finding for free) for your ideal platform (page 26)
Why I DON'T recommend ClickFunnels as a membership platform (page 28)
A quick list of platforms you might not know (page 28)
The 'Do It Yourself' option (page 29)
The decision that often makes most people grind to a halt (page 29)
What to base your continuity around if you want to stay successful (page 30)
PRICING! (page 31)
How to make the numbers stack (page 32)
How to set your initial pricepoint (page 32)
The golden 'Retention metric' that lets you price for cash lump sums (page 33)
The membership secret I share (that most marketers won't) (page 34)
Six PROVEN methods of setting your prices if you're unsure (page 35)
Additional income streams and profit tweaks! (page 36)
The lump sum 'Unlock' method (page 37)
How to profit from 'Download and go' subscribers (page 37)
Membership levels – a profit example (page 39)
How your members will provide ongoing free traffic (page 40)
My method! (page 41)
How to crate a fast, simple, monthly income, open-ended continuity (page 42)
Why I decided against using plugins and went for ultra-simple (page 43)
How much content you need to start (you might be shocked) (page 44)
How to get started with NO CONTENT! (page 44)
The one thing you should spend a LOT of time on (page 45)
The content I include (page 46)
The two things I DON'T use on my sales page that most do – and why (page 47)
The 'LNS' selling point and how I use it to great effect (page 48)
Repurposing your content so you can earn while you build (page 49)
Using an 'AP' to bring in customers and sales (page 51)
The simplest form of continuity, but that pays EXTREMELY well (52)
My 'PIE' approach to getting members and subscribers (page 53)
The genius of scarcity in continuity (page 55)
How I seriously increased my retention (page 56)
Why transparency is extremely profitable for me (page 57)

What Exactly Do You Get?
You get this no-fluff 57 page PDF publication that shares everything I've learned about running successful continuity and membership sites over the past ten years…
…and how I've made six figures a year using these exact strategies
You can start using these strategies immediately whether you already have continuity in place or not.
You get simplicity. All these strategies are workable regardless of what level you're at but they are very profitable too.
You get actual examples from my own business and others too – this isn't just theory.
I've been using these strategies in my OWN business for over ten years and have earned consistently from them over and over again, and that's what I'm sharing you with here today
Why Am I Making This Available?
Quite simply because this is some of the most effective information I've ever shared.
It's designed to get you into a position where you can have the security and flexibility that comes with recurring monthly billing going into your account every month, whether that's as a full-time business or as an additional income stream.
You'll develop your online business at your own pace and create it around your own strengths and personality, which is my view is absolutely vital to success!
In short, you'll discover what works for YOU
You Can Start In The Next Five Minutes
This 57-page training gives you everything you need to develop your own continuity income online.Obviously there is some work involved.
You'll have to do some research and create some content, (although it'll probably be much less than you expect) and you'll have to make some decisions about things like pricing, open-ended or fixed-term continuity and delivery options, but that's all part of being in business, right?
(And I cover everything you need to be able to make those decisions successfully)
What I WILL also be handing to you is a means of starting to build your own RECURRING MONTHLY INCOME within 24 hours…
…and you can have that information in your hands in just five minutes!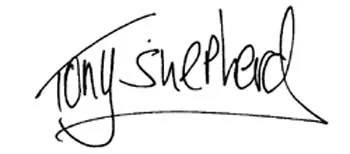 P.S. The main thing that money gives you is freedom.
If you don't have financial self-sufficiency then someone else controls your freedom, your time and in essence, your life.
With your permission I'd like to see if I could help you change that…starting right now