You're 50% there!

50%

50%
RAMP UP YOUR BREAD AND BUTTER INCOME
A digestable, no-fluff book to HELP you increase your revenue streams..see below
Available as PDF and ePub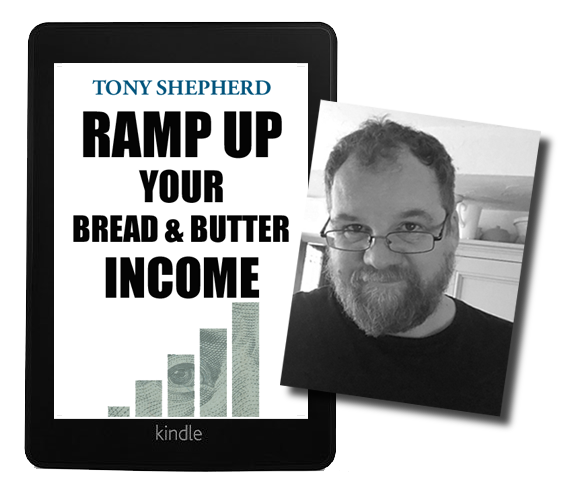 Introducing…
Hustle Wolf Academy have teamed up with Tony Shepherd, a down to earth successful entrepreneur from the balmy hills of Yorkshire known as the 'Hippy Marketer'.
Tony wrote this powerful book himself. There's no boring 'normal' stuff here..just great strategies for anyone looking to start AND accelerate their online business.
Here's what you get…
How to set up your first continuity product by doing just ONE day's work!
How I structure the 'Bread and Butter' part of my income
Three unspoken reasons why you could be failing with your online business
Are you still trying to compete? Maybe that's why you're not getting anywhere
Over $4000 for THREE days work a month
$4214 per month from Cheat Sheets!
$14,500 per month from giving people permission to become successful
How a chap I know built a 7 figure business
How I added THOUSANDS to my monthly income by fighting against an accepted marketing law
$14.5k a month by giving everything away except one thing!